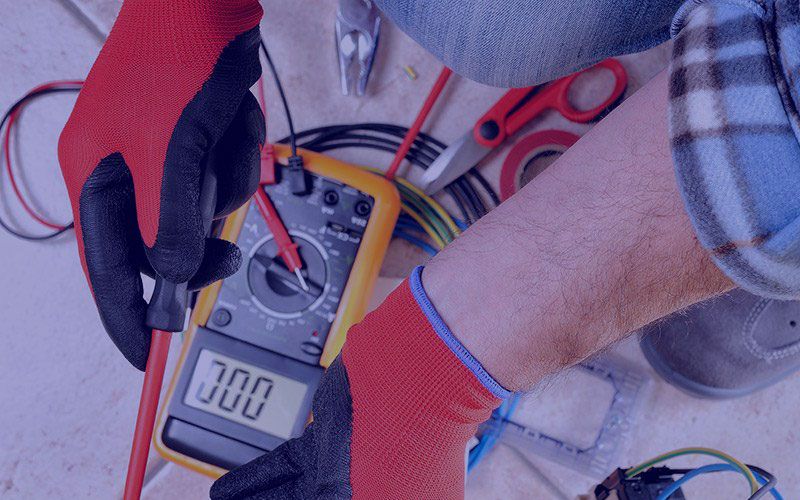 ​Hiring an Experienced vs Affordable Electrician
​When you have electrical problems you often ask yourself if you should be hiring an Experienced vs Affordable Electrician. ​And many of us balk at it, if not for the inconvenience, for the cost. It's more than understandable that when you're looking for an electrician, you are carefully balancing cost, experience, certification, and more. But are any of these more important than the other?

Is cheap the best way to go? At Equity Electric, our service team will tell you that experience always takes precedence. Why? Let's talk about it!

When you need service professionals that carry extensive experience, training, licensing and offer affordable rates, contact the specialists at Equity Electric!

​Experienced vs Affordable

Affordability is something we all highly value, of course. Why pay more than you have to? However, there's a fine line between getting a service that actually meets your needs and getting a deal that can end up gouging you in the end. It's less about finding a "good deal" and more about whether or not a service is worth it.

What Makes an Electrical Service "Worth It"?

Let's pick some random job, like say outlet wiring. What are you looking for from that service? New outlets, obviously. You want those outlets to work properly, work for years, and not cause any trouble or complications. In order to get that, you need a professional who knows their stuff.

If you hired a random person to change the oil in your car, would they know the appropriate oil for your engine, or would you end up with a sub-par result that could potentially make problems for you and your car in the future? This is the basis of the importance of experience, and the importance of certification.

Is it Wrong to Want Both?

Of course not! That's why getting quotes on major service is vital, and why we recommend finding a trusted, highly regarded service professional for everything in your home. Just like a family doctor, you should have an electrician, a HVAC team, and so on. It's not wrong to want affordability and experience all at once, it's just that experience takes precedence.

If you get affordability without experience, you get a service that probably doesn't achieve your goals, while if you get experience with acceptable pricing, you are guaranteed to get a service that actually does what it says it will.

Cheaper Is Rarely Actually Cheaper

There are two big things to look at with a "bargain bin" service. One, the longevity of your new product. And two, whether or not the product will perform.

The initial wiring and any repair services done in your home are vital to how well that appliance or process is going to operate in the foreseeable future. If the service was poor or the products were bad, you'll be paying that bargain price again and again in order to get what you want, which results in far more cost than just getting a pro in the first place.

Trustworthy Electrical Service in Oklahoma City Metro & Surrounding Areas

Looking for experts that carry the training, tools, and years of experience you deserve? Look no further than Equity Electric. We want the job done, and done right the first time—just like you do! And we offer no-nonsense, clear pricing for all of our services. Contact our team today to learn how you can get it all!

​For electrical services in the Oklahoma City Metro and surrounding areas, contact us online for a Free Estimate or call us at (405) 971-4098 today!