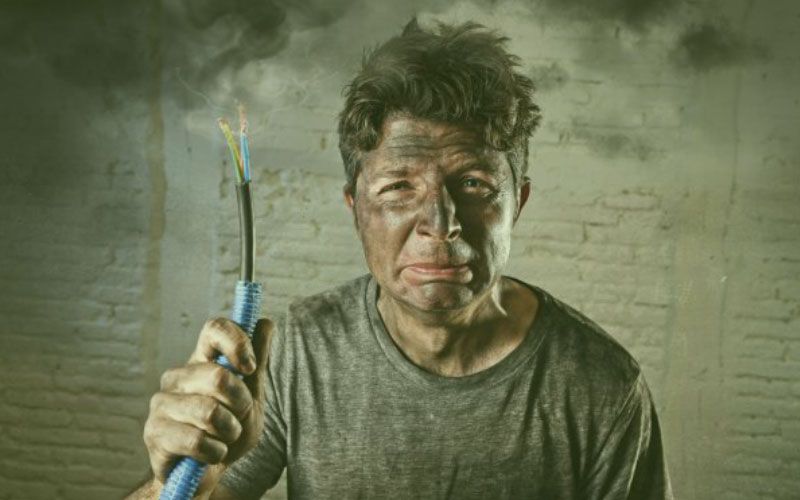 ​Dangers of Hiring a Discount Electrician

​Having an electrical problem is never fun. We rely on electricity for nearly everything, and so it's quite understandable that when something goes wrong or you have an emergency, you're looking for service in a hurry. But before you go rushing in, the experts at Equity Electric have some things to say. Getting a cost-effective electrician is great, but there's a fine line between cost-effective and cheap!

The Dangers of an Unlicensed or "Budget" Electrician

Discount services are all the rage these days. Well, okay, they've always been all the rage. But particularly for major contracted services like electrical work and HVAC, we're seeing a huge surge of "budget" offerings. Big box stores do it, as do just normal unlicensed folks with a bit of know-how.

On the surface it all sounds fine: the job gets done and you get to pay less. Win-win, yeah? Well, no, unfortunately. There are some big risks you take by enlisting these kinds of electricians for electrical work, and today we'd like to clue you in on what those are.

Namely, there are three huge risks of hiring a "budget" electrician:

Making the problem worse. The biggest danger, of course, is a botched job. Even simple electrical problems can become huge disasters if things aren't handled correctly, and unfortunately a discount electrician isn't always really up to snuff. That means a simple breaker replacement could become a panel replacement. By saving a buck you inadvertently end up spending more.

Getting a quick-fix. To a budget electrician time is money. And unfortunately this typically means they care a lot more about getting paid than they do about how the work turns out. As a result you can often get the equivalent of a MacGyver-style fix. And once the gum and paperclips come off, the problem is back again. Then you have to pay again to fix the same issue!

Unlicensed work. Many budget electricians are actually not even licensed. This, of course, means they aren't insured, either. So when the job goes bad, they get away scot-free and you're stuck with all of the added costs. Not so great!

Why Is Budget Work So Risky?

What makes these folks the sub-par choice? Well it's not (usually) a malicious thing, really. More typically it's just a lack of training. Electrical trends and methods change very rapidly, meaning a professional electrician has to undergo considerable routine training. Must budget electricians can't or won't do this, which means they simply aren't qualified to do the work.

And in a small way there is some malicious behavior in here, too. Words like "discount" are exceptionally powerful in any market, and you don't have to be scrupulous to be savvy to the fact. This is why words like discount should be approached with some serious caution and more than a few grains of salt. Better words are ones like fixed rate or clear pricing. Knowing what you're getting into with a professional service tends to work out ten times better than trusting just anyone to mess with your home's electrical.

Why Choose Equity Electric for your Electrical Needs?

Equity Electric is a family owned and operated business serving the Oklahoma City communities for over 5 years. Our friendly and knowledgeable staff of electricians install, repair, and perform regular maintenance check-ups. When you need an electrician in your home, let our family help yours! We provide a variety of in-home electrical services, including installations, repair, and routine maintenance. Not only do we offer high-quality installs, we'll also make sure your equipment continues to work efficiently and safely.

​For electrical services in the Oklahoma City Metro and surrounding areas, contact us online for a Free Estimate or call us at (405) 971-4098 today!​​​